Things you need to know for working with Mac OS X
How to power on a Mac?
There's a round button with a stripe and a circle on it. This is the power button.
Username and Password
The first time your new Mac boots, it will ask you to choose an
Username
and
Password
.
Do choose these well, especially your Username
. You'll see this name all the time you'll be using your Mac.
Make up a password that is at least 6 characters long, with numbers in it. Write it down somewhere safe (!!).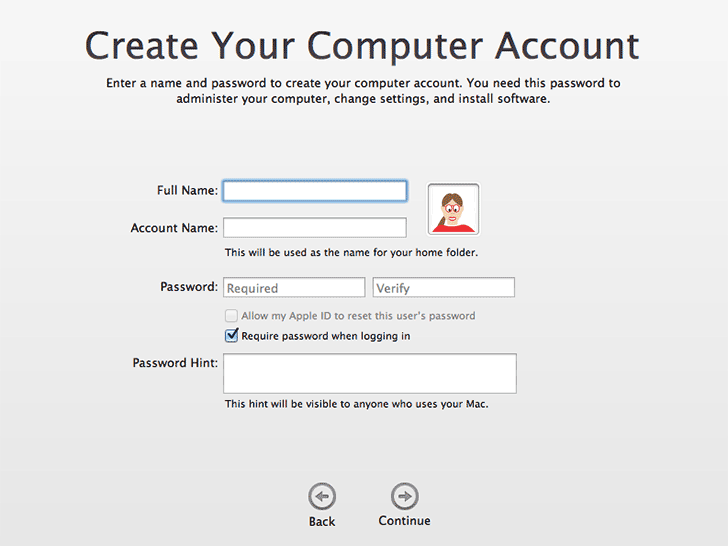 The Desktop
After boot sequence, the Mac shows you the
Desktop
. On top there's the transparant
Menu Bar
:

In its left corner the Apple logo, home of the
Apple Menu
.
At it's right right you'll find a little magnifying glass. It represents
Spotlight
, the local search engine of Mac OS X.
At the bottom of your desktop there's a transparent row of icons. This is called
The Dock
.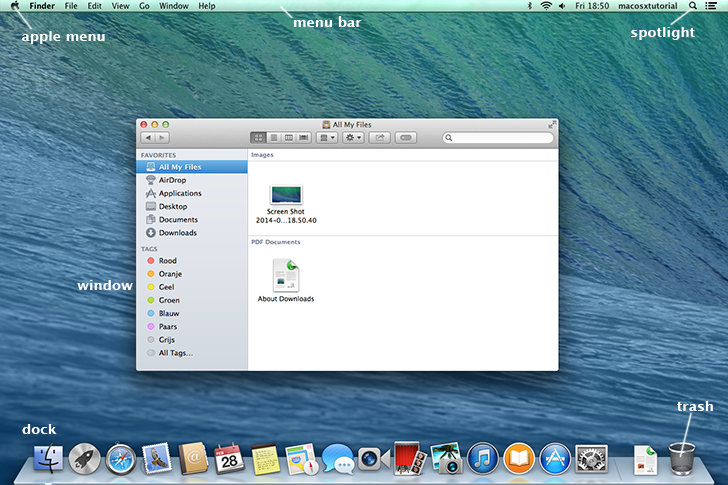 How to turn off a Mac?
You'll find the option for
Shut Down
in the Menu down the Apple logo. Click the logo and the so-called '
Apple Menu
' flips open. Select '
Shut Down...
' and the Mac will close all applications and turn itself off.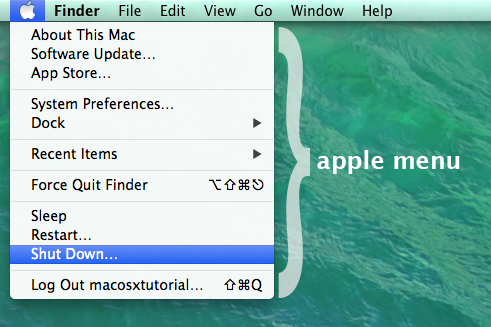 You can also find Restart and Sleep* in the Apple Menu.

*Sleep means that the computer is powered on, but using as little energy as possible. Sleep occurs after a while when you leave your Mac alone. To awake a sleeping Mac? Touch its keyboard.
SWITCHTIP
The Mac and it's keyboard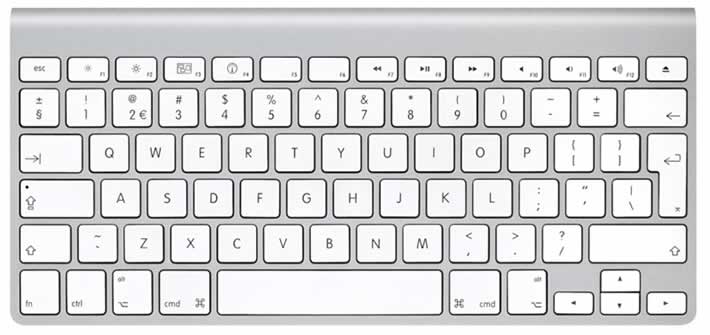 Windows users may notice that an Apple keyboard is slightly different compared to a Windows keyboard: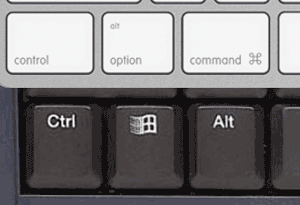 - A Windows keyboard (the black one) uses
Control
(Ctrl),
Windows
,
Option
(Alt).
- The white Apple keyboard:
Control
(Ctrl),
Option
(Alt) and
Command
.
Download Android Emulator Genymotion for free
http://android-emulators.com/genymotion.php
for PC (Windows).
SWITCHTIP
Delete key

The Mac doesn't have a delete key as Windows uses. You can use
Fn
+
Delete
.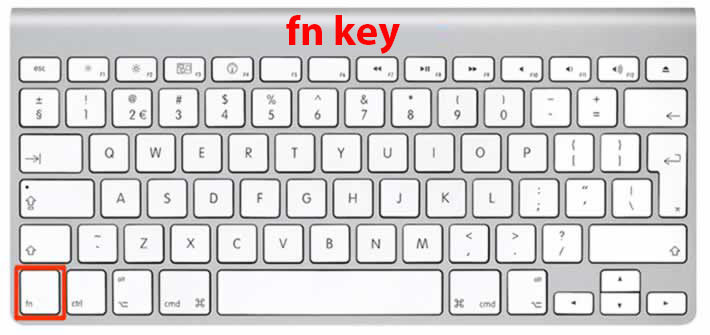 NOTE: Fn is the key at the upper lower left of your keyboard and on Apple notebooks.

Eject cd's
If you want to eject a cd or dvd, Mac-keyboards have a special eject-key on the upper right:

Other removable disks
Cd, dvd and other removable disks like USB sticks and external hard drives can be removed like this: Use your mouse to drag the disk to the
Trash
. The trash' icon will automatically change into an 'eject' symbol: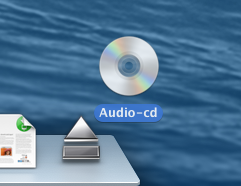 Just drag and drop a disk into the Trash and it will eject
Using special characters
Just press the key of character a bit longer than you normally would. A little pop-up appears. Use your mouse to choose the proper accent: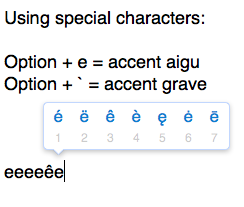 You may recognize this method from the iPhone / iPad.
View
Best Messengers for Android in Korea
by Country
Disclaimer: MacMiep is independent. This means she writes what she wants, based on 20+ years of Mac-experience. She doesn't get paid for stories (positive or negative) on this website.